Protection of Ballast Water Treatment Unit
MV STELLA IVY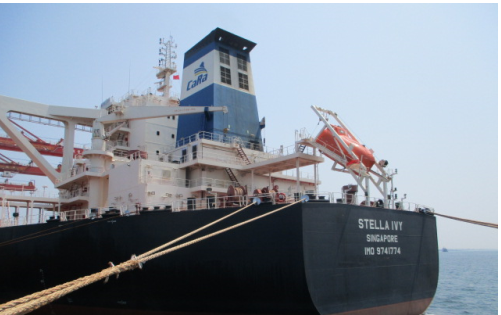 Background:
MV "STELLA IVY" is a 250,000 DWT ore carrier equipped with the Balclor® Ballast Water Management System (BWMS) from the company SunRui Marine Environment Engineering Co, Ltd.
This equipment, which has passed the AMS approval certificate of USGC control, consists of:
BOLLFILTER Automatic Type 6.18.3 filter which removes marine organisms larger than 50 µm.
Electrolytic unit which disinfects the ballast water.
Neutralizer which reduces the total residual oxidants (TRO) in the ballast water to below 0.1 ppm.
Why BOLLFILTER?
The outstanding quality was the main argument for purchasing BOLLFILTERs.
The worldwide technical support offered by BOLL & KIRCH was another important factor for SunRui for choosing our BWT filters.
SunRui relies on our 40 years operational experience and has showed its trust in BOLLFILTER by ordering additional Automatic Filters Type 6.18.3 for 6 sister vessels built in Qingdao Beihai Shipyard.
---
---
Download/s
---