Anglian Water, Chalton Water Recycling Centre
Pre-filtration in Tertiary Treatment Plant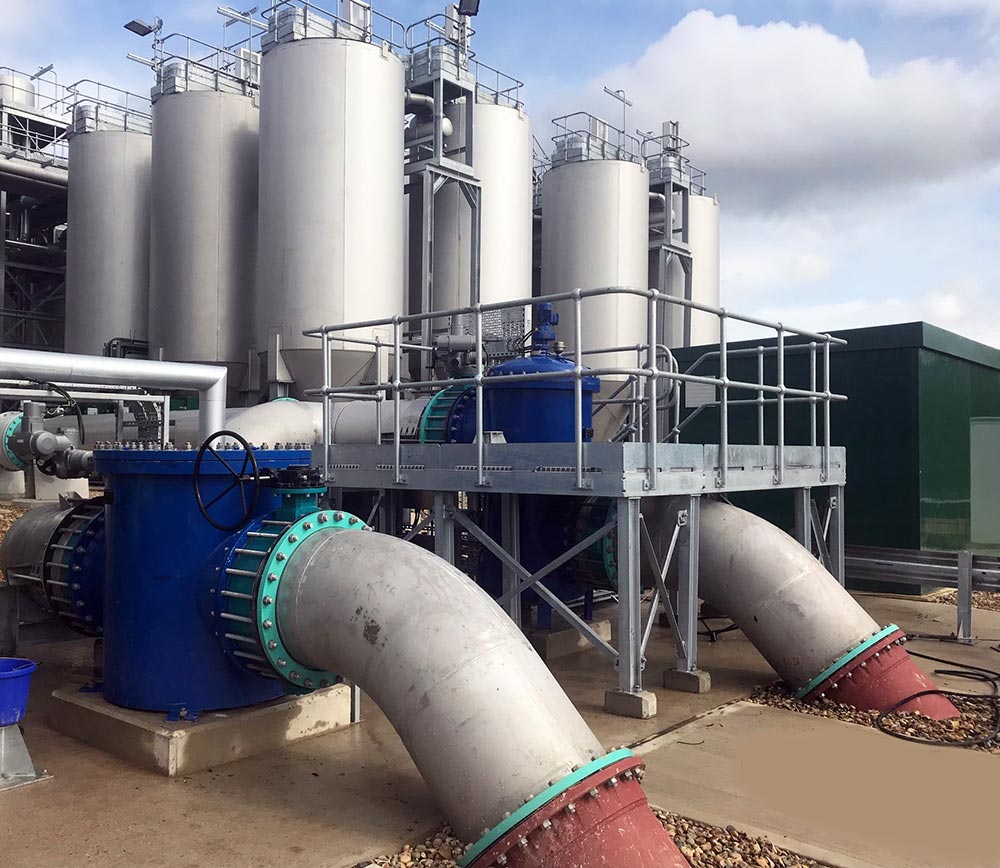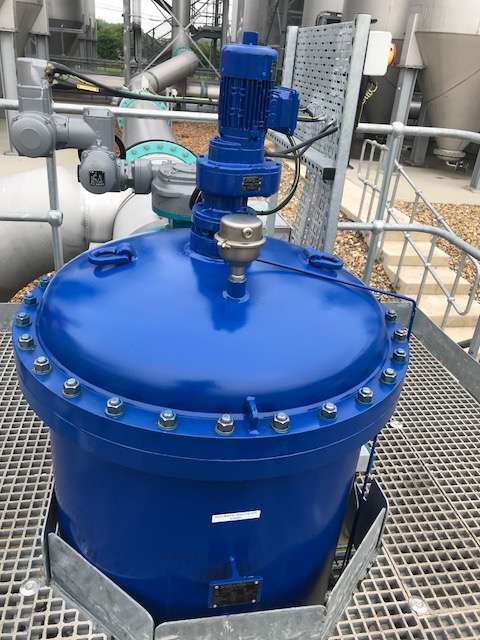 Anglain Water Tertiary treatemnet plant
At Chalton WRC, Anglian Water have installed a new Tertiary Treatment Plant including the largest sand filter system in Europe, designed in response to a significant change in the standards required for discharge. The nearby Flitwick Moor is a sensitive wildlife site and the wastewater needs to be treated to a high standard to remove ammonia during treatment process. The works receives three quarters of its flows from the Luton Catchment.
Automatic pre-filtration
Chalton WRC utilises a Sand Filter System for the removal of ammonia and other contaminants from the wastewater stream. The first stage of filtration of this wastewater flow is a BOLLFILTER Automatic Type 6.18 GR500 DN700 with backflush assist pump. A BOLLFILTER Simplex Type 1.89.2. DN700 unit acts as a standby to the automatic filter. The 6.18 BOLLFILTER is a fully automated unit that backflushes the accumulated debris and solids to waste, controlled by timers with Differential Pressure override.
This filtration system is always on line, continually filtering the incoming wastewater. The clean filtrate exits the filtration system through the overflow weir. The continuous backflush flow of wastewater is discharged to drain through a separate outlet.
BOLLFILTER improved the water quality
The water quality has improved substantially due to the performance of the BOLLFILTER, which has reduced the contamination in the system to a minimum and ensures smooth operation. Installing BOLLFILTERS to protect the Tertiary Treatment Plant ensures the ever-increasing standards for wastewater treatment and protection of local wildlife are upheld.
Alison Taylor, Project Manager at Anglian Water's Chalton site said: "The Bollfilters are an integral and important element in protecting the process from debris entering the tertiary plant, impacting on its performance. They have proven to be reliable and robust part of the process to enable the site to meet its new standards."
---
---
Download/s
---