Bristol Water
Water treatment plant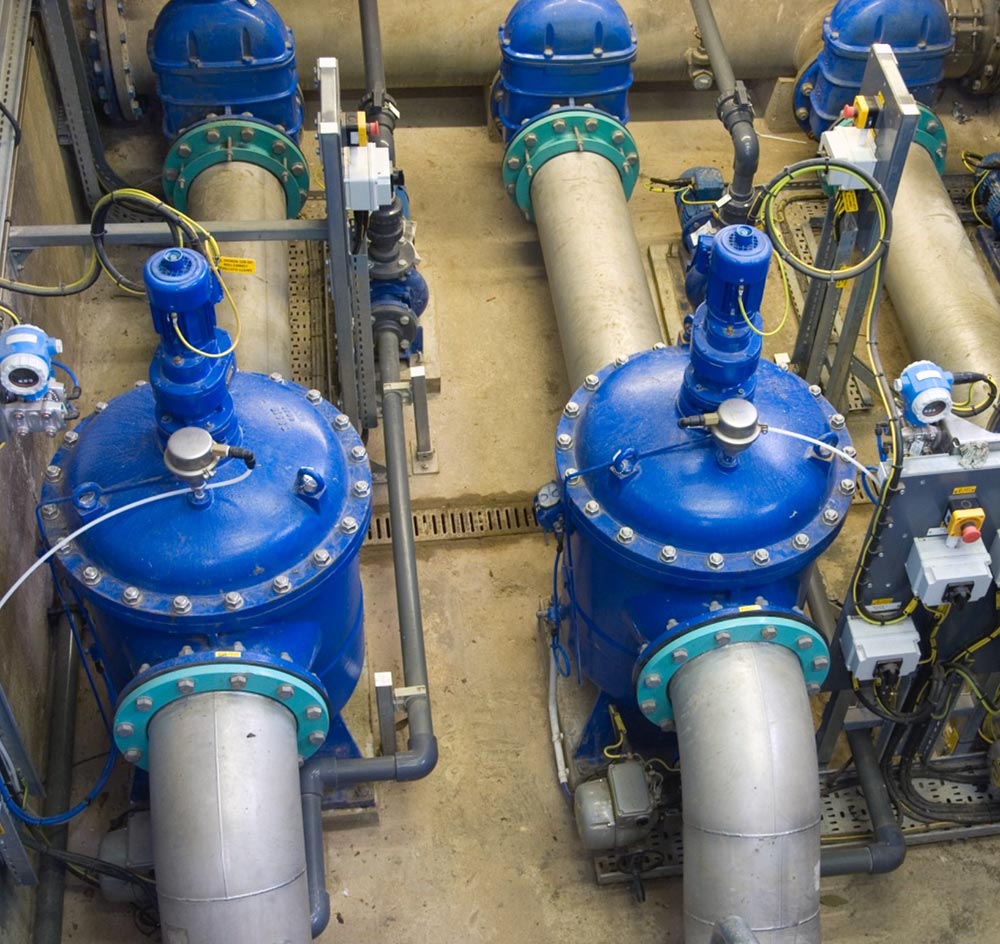 Bristol Water has upgraded its Banwell Water Treatment Plant in Somerset with the installation of a Siemens Memcor submerged ultrafiltration plant protected by an automatic BOLLFILTER System.
The Banwell Plant, which has a 30 megalitre per day capacity and serves some 120,000 people in Weston Super Mare and the surrounding area, treats water from three local sources: Winscombe bore hole; Banwell Spring and Blagdon Reservoir.
Memcor ultrafiltration system
The Memcor Continuous Ultrafiltration (CS) System, which provides a barrier against cryptosporidium, other bacteria and suspended solids, consists of six racks of submerged membrane filtration cells, each containing 240 individual membrane modules. Raw water is drawn through the membrane cell walls and up through fine tubes in each cell to provide filtration to 0.1 micron, with automatic backflushing to maintain filtration performance.
BOLLFILTER protects submerged membranes
In order to protect the fine membranes in the Memcor CS plant, a BOLLFILTER automatic has been installed just a few metres below the holding tank on the feed water line. Three BOLLFILTERs Automatic Type 6.18 operate duty/duty/standby to provide continual filtration down to 500 micron, each with an backflush assist pump to ensure effective cleaning under the low pressure conditions.
Banwell Treatment Plant is designed for un-manned operation. BOLLFILTERs automatic are particularly suitable for such installations thanks to their reliable, self-cleaning operation and minimal maintenance requirements.
---
---
Download/s
---