Marchwood CCGT Power Station
Water filtration in thermal power plants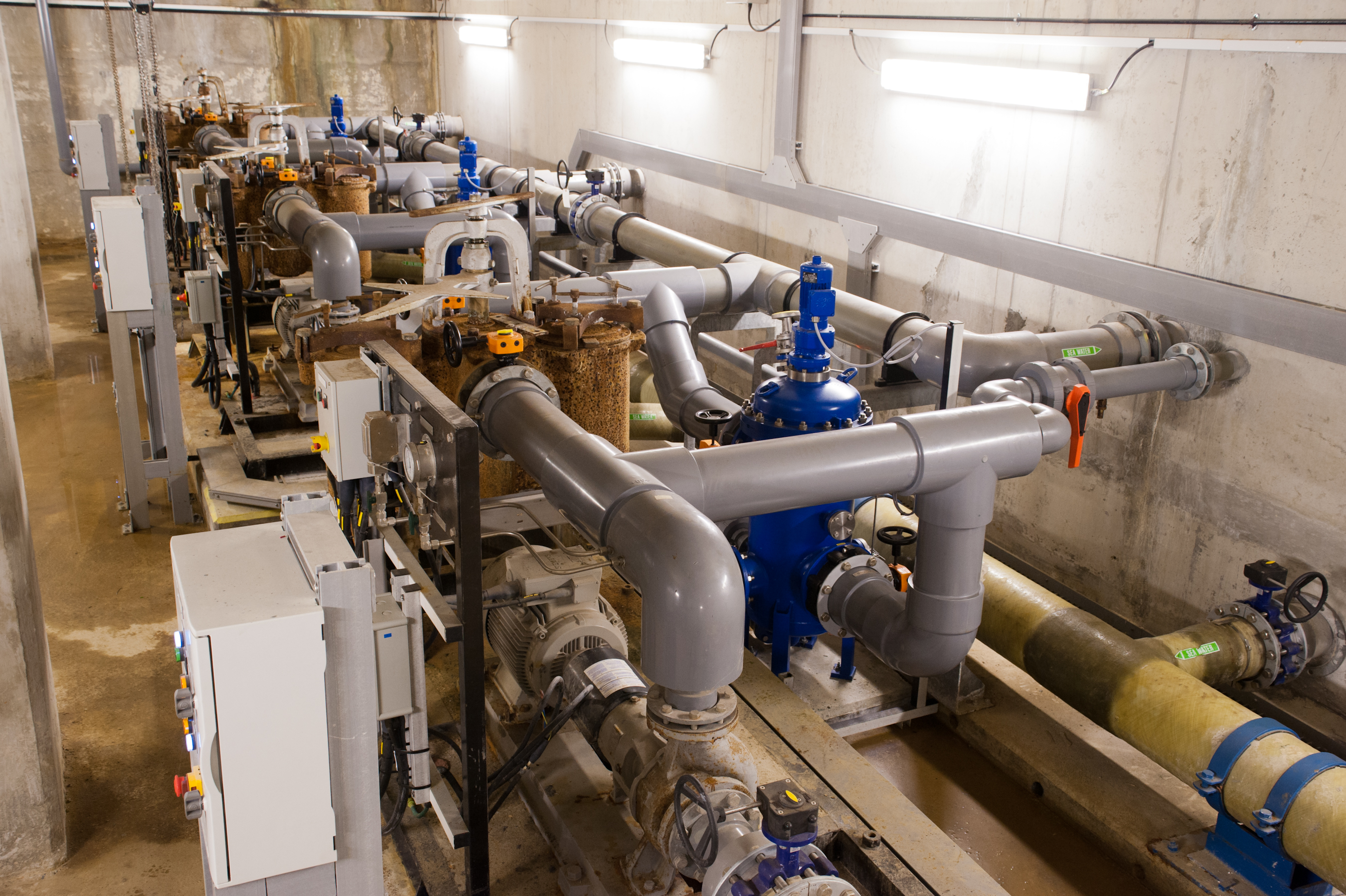 Marchwood Power Station
Marchwood Power Station is a modern CCGT (combined cycle gas turbine) Power Station situated on the banks of the River Test overlooking the Port of Southampton.
The 840 Mw Station, which supplies power to approximately one million homes in the Southampton area, uses cooling water taken from the River Test estuary at a rate of some 15 tonnes a second. The raw water is also used on-site as general wash water, including for the removal of debris, such as seaweed, from the condenser bandscreens.
When the Station was built, the water cooling line was fitted with a 1.6mm duplex filtration system. However, problems soon arose with blockages to the screen nozzles and the need for daily cleaning of filter baskets – caused by mussel lava and other organic matter entering the system. The spray sets and pipework to the screens were also corroded and blocked with the growing mussels.
Automatic filtration of cooling and washwater
A BOLLFILTER system was fitted with three 6.18.2 heavy duty automatic backflushing filters providing constant filtration to 500 microns, plus the original duplex filters as standby. Each automatic filter has a 3mm rubber lining and special profile filter elements with hydrodynamic backflush boost to further prevent build-up of organic matter.
James Brown, Marchwood Mechanical Engineer, who was responsible for designing the pipework for the new filtration system explains the advantages of the automatic filters. "When the site started operating, we soon realised the problems caused by inadequate filtration. Not only did the bandscreen spray system pipework require replacement due to corrosion, staff had to regularly leave their duties to clear nozzle blockages and clean the manual filters. The BOLLFILTERS have been brilliant, significantly cutting downtime and maintenance on-site."
| | |
| --- | --- |
| Business dept | Filters – Capital Equipment |
| Business sector | Industry & Environment |
| Segment | Power plants and energy suppliers |
| CPV | 45252127, 45232430 |
| SIC | 33.20, 38.00, 39.00 |
| Medium | Industrial Process Water |
| Application | Cooling Water & Washwater |
| End result | Raw water, Free from blockage |
---
---
Download/s
---