Tata Steel Slab
Water filtration in the cooling tower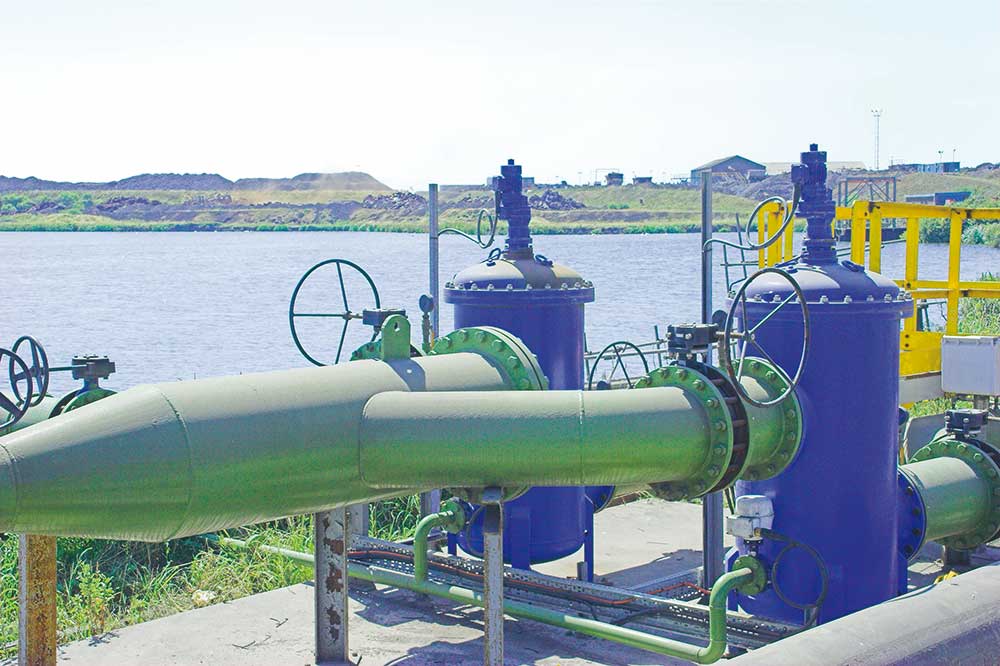 Slab Caster at Tata Steel
Tata is an international metal company, manufacturing steel and aluminium products at several major plants throughout Europe, including Port Talbot in South Wales – where it recently installed a new continuous slab caster. The Port Talbot Slab Caster No. 3 has increased the plant's annual slab output by 25%, with a overall production capability of nearly 5 million tonnes a year.
Water filtration at Tata Steel
As part of the major investment programme, a number of BOLLFILTERs were installed at the site to filter the raw water supply and plant cooling water. Self-Cleaning BOLLFILTER Automatic systems filter raw water from the internal works reservoir feeding the three slab casters to remove contaminants, as well as in-line cooling water for the slab casting and torch cutting process. A BOLLFILTER Automatic removes particulates from the cooling tower serving the re-cooling system, and coarse BOLL & KIRCH air strainers have been fitted to filter the compressed air system.
Automatic filtration with BOLLFILTER
BOLLFILTERs Automatic Type 6.18 feature a unique backflush process that enables them to operate without regular cleaning or maintenance – making them ideal for continuous manufacturing processes such as steel-making. At Port Talbot, the reservoir system comprises two BOLLFILTERs Automatic Type 6.18, one duty and one stand-by, and the Slab Caster has two systems on each stream, each comprising one 6.18 with Simplex manual back-up. All systems are fitted with automatic alarms linked to the central control room.
Howell Jenkins, Manufacturing Engineer, is responsible for servicing and maintaining electrical equipment at the Slab Casting Plant. He explains the importance of maintaining water quality. "The plant relies heavily on process water and it is vital to keep particulates out of the system, especially the line supplying the spray nozzles that cool the molten steel."
---
---
Download/s
---