Wastewater Treatment Plant of Montmorot
UV System protection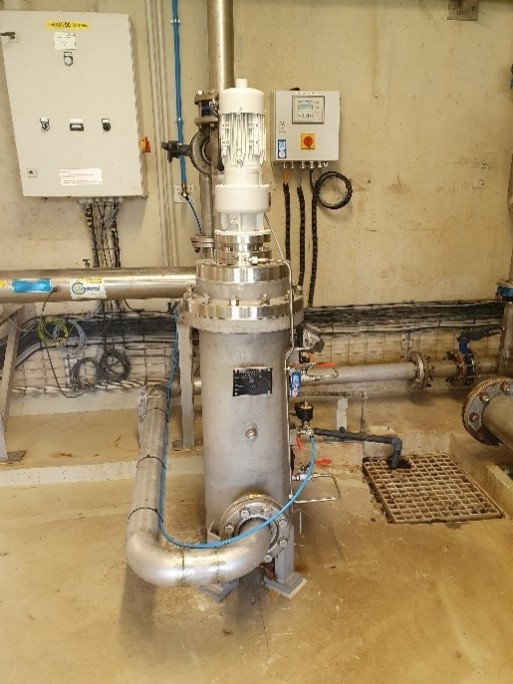 Description of the issue and the solution:
The treatment plant was using 2 screen filters at the clarifier outlet for the protection of UV lamp, washing nozzles and heat pump. The system was frequently clogged and the filters had to be cleaned several times a day by the operators.
The system was replaced with an automatic BOLLFILTER Type 6.18 allowing continuous filtration while providing backwash depending on the pressure difference between the filter inlet and outlet.
Avantages and benefits for the customer:
Water quality has been significantly improved thanks to the performance of the 6.18 filter and maintenance operations must now be carried out once a year as opposed to several times a day previously. The installation of our equipment has resulted in a reduction in maintenance time and costs and better working conditions for the end operators.
Testimonial:
Pierre-Olivier Rodot, employee of the Montmorot wastewater treatment plant: "The filter has been working perfectly for several months, we have a better quality of water at the outlet and no more daily maintenance operations to carry out".
---
---
Download/s
---